HISTORY
A noble history? The name 'Bodysgallen' may mean either 'house among thistles' or 'the abode of Cadwallon', a 6th century chieftain.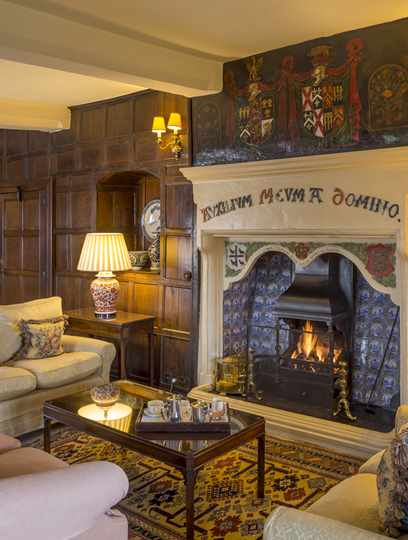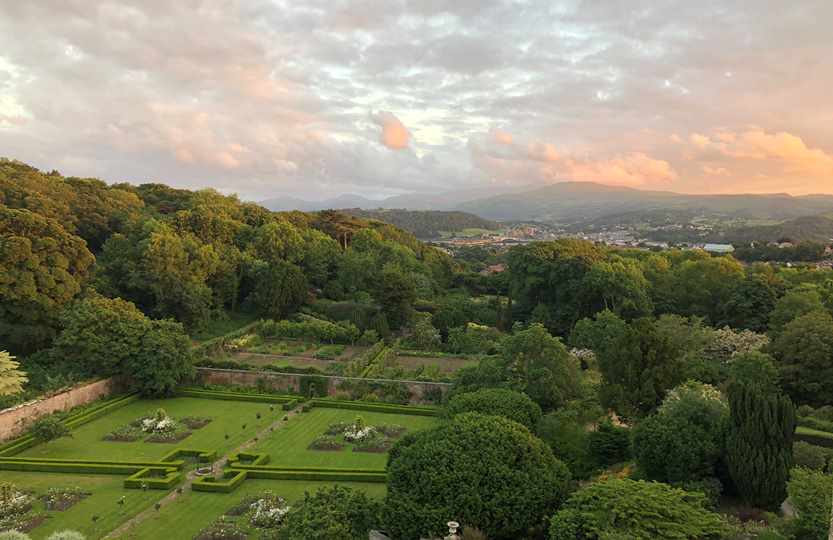 The C17th house has been skilfully and sympathetically restored by Historic House Hotels Limited since 1980 and given to the National Trust in 2008. 
Bodysgallen is believed to have begun life as a watchtower for Conwy Castle, probably in the C13th, to warn of surprise attack.  It was not until late in the Elizabethan era, when it was owned by Richard Mostyn, who served as High Sheriff of Caernarvonshire, that it became a house.  Through marriage this passed to the Wynn family and a tablet can be seen on the south-west gable bearing the initials of Robert and his wife Katherine Wynn "1620 R:W:K".
Today you enter the oldest part of the house, the main hall, above which is the Drawing Room featuring a magnificent fireplace.  Here you will find the C17th coats of arms of the Mostyns, Wynns and Vaughans, which are also found in the stained glass windows in the Dining Room and main stairwell. 
Bodysgallen Hall has gradually evolved over the centuries from modest hamlet to a large and comfortable country house, surrounded by one of the finest Arts and Crafts gardens in Wales.  
A short history of Bodysgallen Hall has been written by Oliver Garnet detailing family connections and exploring Bodysgallen that can be purchased from the hotel reception.